Self-Inking Company Stamps
QUICK, CHEAP & GOOD! ORDER YOUR SELF-INKING COMPANY STAMP FROM US. NEXT-DAY COURIER DELIVERY OR ON-THE-SPOT EXPRESS SERVICE!
Do your commercial documents need to be endorsed with your company stamp to prove their authenticity?
Before you pop next door to visit our associate law firm to notarise your documents, or make your way to the bank to open a new corporate account, we can create a new self-inking company stamp for you in as little as 15 minutes.
Not only is our service speedy, convenient and cost effective – you can rely on us to offer you a quality product. Manufactured in Japan, our XStamper QuiX stamps are personally typeset with your Company details by our team in Singapore.
To keep things simple, we sell only the two most common company stamps:
24mm diameter round company 'chop' stamp (typically used for endorsing company correspondence and invoices) @$15.00
36mm x 61mm rectangle company stamp with your choice of wording: "Authorized Signature" OR "On behalf of Company Name" @ $25.00.
You can self-collect your new stamp after 3 hours or pay just $20.00 more for guaranteed same day/next day local delivery. *Overseas courier delivery will be charged at cost with a small handling fee.
Alternatively, if you are in a rush, for the same fee ($20.00 extra) why not choose our on-the-spot express service? Enjoy a quick cup of tea at our office while we make your stamp – ready to use within 15 minutes!
Call us, drop by our office*, or send us an enquiry.
*NB: if you require our on-the-spot express service, please let us know when you are on your way so that we can act swiftly.
Self-Inking Company Stamps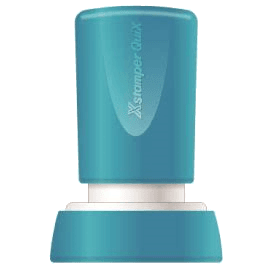 Q38
24mm Round Rubber Stamp
Black Ink
$15.00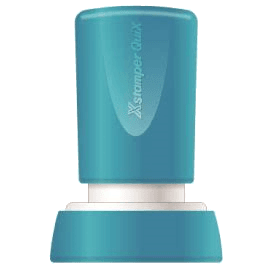 Q38
24mm Round Rubber Stamp
Blue Ink (Most popular!)
$15.00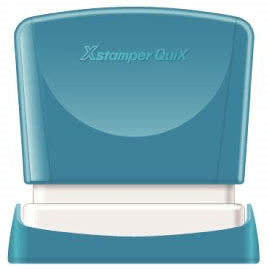 Q16
Rectangular Rubber Stamp
Blue Ink
$25.00